Bangalore University Distance Education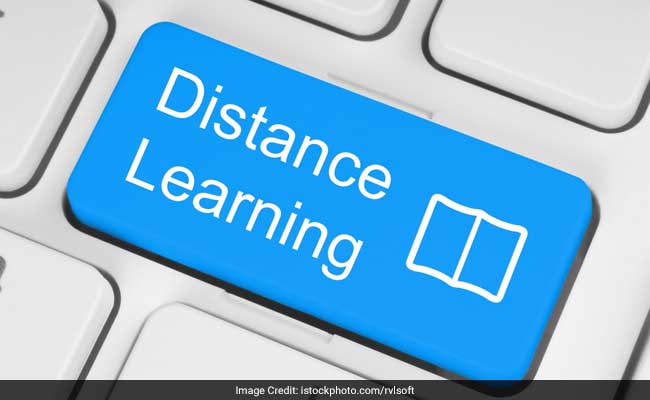 Admission Process for Bangalore University Distance Education
Applicant has to visit www.dccbub.in for  online  application. Student has to pay Rs.550. It is best way to apply for Bangalore University distance education
Student  interested in Bangalore university distance education can also be obtained from the Office of Directorate of Correspondence Courses and Distance Education (DCC & DE), Jnanabharati Campus, Bangalore University, Bengalore-560056 by remitting Rs.550/ of Demand Draft drawn in favour of "Finance Officer, Bangalore University, Bengaluru-560056. It is second way to apply for Bangalore university distance education
               PROCEDURE TO APPLY THROUGH DD
Candidates who is seeking for Bangalore university distance education the application of Bangalore university distance education along with Prospectus by Post, shall send a self-addressed envelope 30cm x 25cm size, addressed to "Director, Directorate of Correspondence Courses and Distance Education, Jnana bharathi Campus, Bangalore University, Bengaluru-560056 affixing postal stamps worth Rs.200/- along with a demand draft of Rs.550/.Such request shall reach the sender well before the due date for application of Bangalore university distance education
Incomplete applications for Bangalore university distance education are liable to be rejected
THE STUDENT CAN GET SELECTED THROUGH SMS/EMAIL-iD
Students interested for Bangalore university distance education can also have other university which offer online education sitting in Bangalore. We also have Mewar university for Bangalore for online education.
All details are available for online education on this website only. Student who are Bangalore university distance education can get best alternative way with Mewar university, Rajastan approved by UGC,AICTE.
As this article belong to banglore distance education seeker, I would alsoliketogivebest optionabout MEwar university.
Mewar University is an autonomous body set up by the Government of Rajasthan through Act. No. 4 of 2009, passed by the Rajasthan Assembly (Govt. of Rajasthan). The University is further approved by the UGC Act 1956, with the right to confer degree under section 22(1) of the UGC Act vide letter No.F.9-15/2009 (CPP-I) dated 30th March 2009. It has added one more feather to its cap as it has achieved 629th rank among the Indian Universities and Institutions. These centres of learning exemplify the group's mission to promote quality technical and higher education. And as a result, the number of students has gone up considerably, and now it has more than 10,000 students in its campuses.
Not every future Manager has the luxury to study the Management full-time. At Mewar University, you can complete your Management program in your own time and at your own convenience.
The program curriculum, developed by the university, is based on cutting-edge distance education techniques and proven methodologies.
Mewar University offers Distance Learning Management courses from diploma to doctorate level of management which is a crucial step in the advancement and evolution of career-minded professionals. The primary benefits of this program include:
Career Advancement & Greater Income Potential – A recent study by the Indian Department of Labor reported that average wages for employees with graduation are approximately 40 percent higher than for employees with undergraduate degrees. To remain competitive, employers are demanding increased knowledge from their employees. An MBA will carry significant value in a company's hiring and career advancement decisions. Your
MBA will provide you with the educational edge needed to advance your career.
Higher Level of Self-Confidence – The knowledge gained through our Management program will enhance your effectiveness in your current position and help define your future career path. It will sharpen your skills in critical business areas, giving you the self-confidence you need to become a leader in your profession.
Personal Fulfillment – A Management program is the key to unlocking both a professionally and personally rewarding future. Education is the foundation upon which you can build lifelong business and personal achievements. The Management program at KSM is designed to enrich your personal life, as well as to keep you informed about a constantly changing industry.
Copurse Offers :
MBA
E-MBA
MCA
BBA
BSC
BCA
BCOM
MCOM
More details  Please visit website :
Summary
Reviewer
Review Date
Reviewed Item
Best Gide for Banglore Uniersity distance education
Author Rating